Welcome to this minimalist selection of poems by Mark Argent, mostly written during a recent trip to Singapore and Bali, with a few subsequent ones, and the illustrations, taking the exploration further.
Click the links to the right below to browse.
Tired,
tending to sleep
after long day,
drained.
Curiously happy.

Couple at beachside cafe
eyes glued to laptops.
World seen through small glass screen.
In the background, waves crash
trees grow, sun shines,
as they have since before humanity.
Invitation to be with the infinite,
gentle, unheard.
Invitation to be.

At the temple on Petitenget
Who understands the divine?
The itch for the here and beyond,
immanent and transcendent,
present and unperceived.
We catchers of shards of what we
don't understand
knowing the divine cannot be
known
words don't work, but we
struggle on
letting their imperfection point to where
they cannot go.
All art, music, creativity, strain
to where they cannot reach
but honour in the seeking
more than they would if the
seeking deluded itself that it was finding
(except that the delusion would be another failing
in which the divine were glimpsed,
unaware)
And in the corner of a
temple, unobserved, sit
and be with that
which cannot be named
and is honoured more
in the attending to than in the
understanding.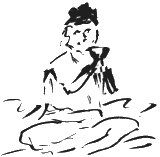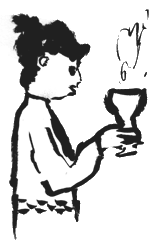 Temple cat
Attentive, present,
crapping in the entranceway
killing mice:
tending the holy
by doing the things
we can't see as holy.

Meditating, after ceremony
Present-not-present
to what I
understand-not-understand
sitting in the afterglow of
symbols, gestures and ceremonies
that point-not-point
to the divine understood-not-understood
Present-not-present
to beyond-not-beyond
here
not-known.

By Lake Bratan
Lake — food
temple — peace with gods
terraces — food
temple — peace with gods
peace with the gods — beauty
food — gift of the gods
life.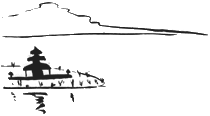 Denpasar
A small girl sits by roadside at traffic lights,
fondling small change,
weeping.
A boy, slightly bigger, brother perhaps,
kicks her, not unaffectionately.
I feel the urge to comfort
but cannot:
rendered impotent by car and language
My car I cannot leave
— for fear of blocking the traffic
my speech I cannot use
— lacking enough Indonesian.
Humanity denied
by machine — supposed to help
and tongue — stopped.

Lying in a pool
floating
in balance
arms go up — legs go up
arms go down — legs go down
sunshine receiving
nourished
held.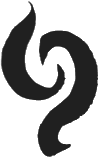 "masseur" dejected
in corner of "boutique"
fronting massage parlour.
wanting customers — absent
seeking tourists — sex for money
prostitute
destitute
desparate
alive
struggling
alive.

Walking through food court
I see
young man with iPad, watching movie, oblivous
old woman with zimmer frame, bent, moving slowly
different worlds
together
iPad — envy
zimmer frame — fear of needing
technology
helping
anaesthetising
being enabling

St Andrew's Cathedral, Singapore
Cathedral, once proud, dominating
tall above the houses.
Powerful gleaming symbol of strength,
of powerful God, tamed.
Colonial power.
Church of England of former times.
Now dwarfed by office blocks and shopping malls
— modern temples.
Inside the leaflets speak of strength
— grasped at —
God to be bidden and controlled.
But in the Saturday morning silence
— no service at this time —
something else is heard-not-heard:
gentle
unforcing
present
timeless
power-transcending
honest.

Fern on tin roof
Perched precariously
on tin roof
a fern
growing
as if rooted in nothing
yet growing
nourished.

Last day
Parting
tears
loss
good friends
left behind
Real
connection
closeness
aliveness
Loves
mourned
loss
longing
loves lost returned to.
Love.

Going back
putting on
exoskeleton
defences
holding safe space
within
defended
from what is not safe
carrying
a light
concealed
space
within
constellated with
complicated love
possible-not-possible
rooted in the deepest, least nameable part.

Other figure
talisman
space-within-without
in touch with
what's not seen, not known
bridge
to what cannot be known
apophatic
incarnate
mythic
being-within-without
alive
in face of destruction
en arche en hor logos
finding, holding
a new space?
or a very old one
unrecognised?
en arche.
And the words in italic? Actually the opening words of John's gospel in greek: "In the beginning was the word"

Conscious
unconscious
inner life, unawakened
denied, shut off
lived, unconsciously
honoured by not being honoured
depths — real depths —
loveliness
perceived
inherited
seen in the not-seen
the not-mentionable honoured
by not being mentioned
beauty in what is allowed to be
unconsciously.

We travel too far,
each time, land,
change language, phone, clothes, food
moving
rushing
never arriving
touching
being.
What would it be
to be somewhere
once
for real?

Mist hugging the ground
trees
half hidden
half magic.
Mysterious light of dawn
enchanting
in what's seen
by almost being unseen.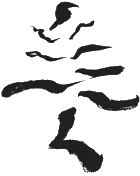 Cold
seeping to the bone
an aching for love
unreturned
numb in absence
frozen to the core
embers of hope
dying.

Asia
Pardox
possible
not possible
stranger
at home
opportunity
unreachable
reachable?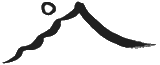 I Ching
Six lines:
some see beauty,
some see order,
some see the heart of the tao,
some see a gateway to the archetypal,
some see the balance of opposites,
the inevitability of change,
some see a way to predict good luck.
Some see.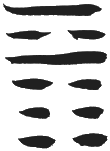 Black and white
Black
white.
Good
bad.
Black-in-white,
white-in-black.
Harmony.
Balance.
Good-bad?